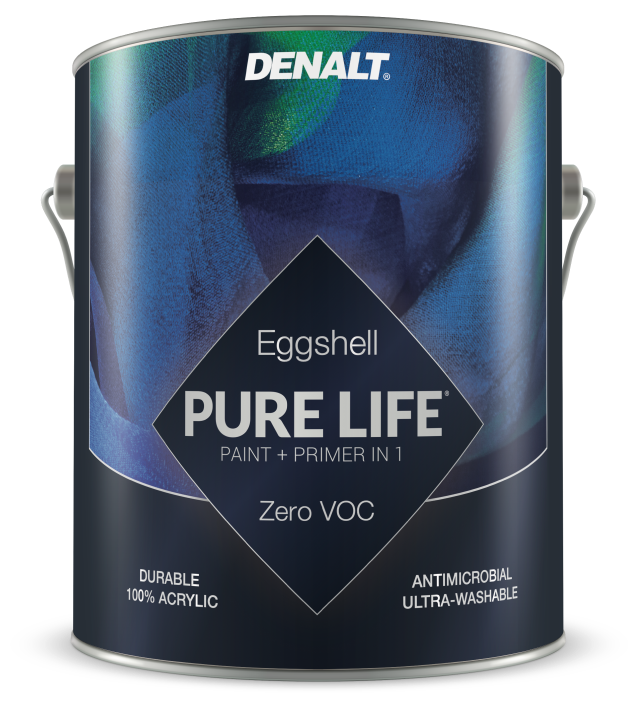 Interior Paints
Pure Life®
This versatile interior paint is perfect for sprucing up any room in your home! Vie Pure combines opacity and durability to make your painting job easier. Create a professional-quality finish in less time with this 2-in-1 paint and primer!
Made from 100% acrylic and the best additives that are both high-performance and environmentally friendly
Maximum coverage with every application
Highly resistant to repeated washing, fading and flaking
Dry antimicrobial, mould and mildew-resistant film
Formulated without VOCs, formaldehyde or ethylene glycol
Interior paint that offers both durability and quality
Designed for maximum simplicity and beauty, this paint features a high-coverage formula, making it easy to change your décor – sometimes with only one coat! Plus, it's formulated to withstand frequent washing and moisture, so the colour will last for years.
Designed and developed to protect your family
Our odourless formula provides an antimicrobial finish that eliminates 99.9% of bacteria and mould. With no volatile organic compounds, you can paint worry-free!
Get the job done faster with 2-in-1 paint and primer!
The Vie Pure paint collection with its high flow, low-splatter formula guarantees exceptional, professional results, every time.
Features and Benefits
Easy cleaning and increased durability
Colour and gloss provide a superior level of resistance, wash after wash
No primer required for dark colours, new and porous surfaces, gypsum board and plaster joints
Protective antimicrobial film for surfaces exposed to high humidity
Ultra-durable acrylic polymer technology
6-base system for full colour spectrum
Sizes
Gallons (3,7 L)
Pails (18,9 L)
Quarts (1 L)