Available in these finishes
Sizes

Gallons (3,7 L)
Pails (18,9 L)
Sizes

Gallons (3,7 L)
Pails (18,9 L)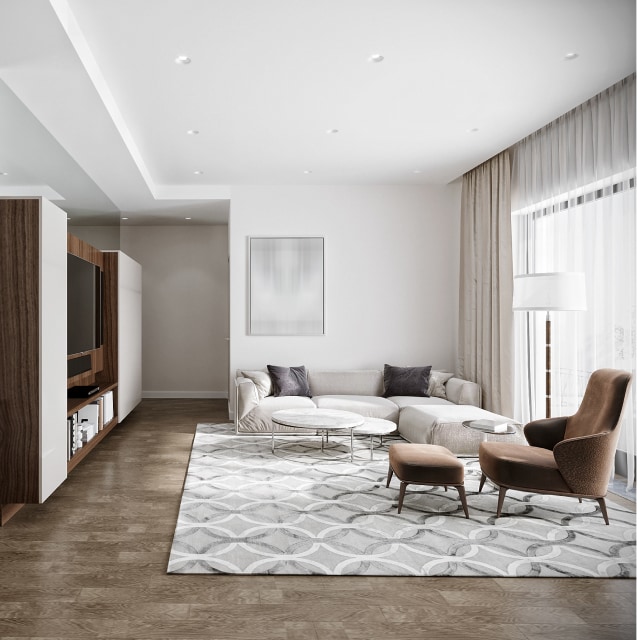 An ideal flat ceiling paint to simplify your painting job
Take advantage of self-levelling technology that requires less effort and fewer coats. Our ceiling paint gives you a perfect result in less time. Plus, it effectively hides imperfections while sealing porous surfaces.
Dry to the touch in less than an hour!
Denalt's flat ceiling paint makes any painting job at height quick, easy and beautiful!