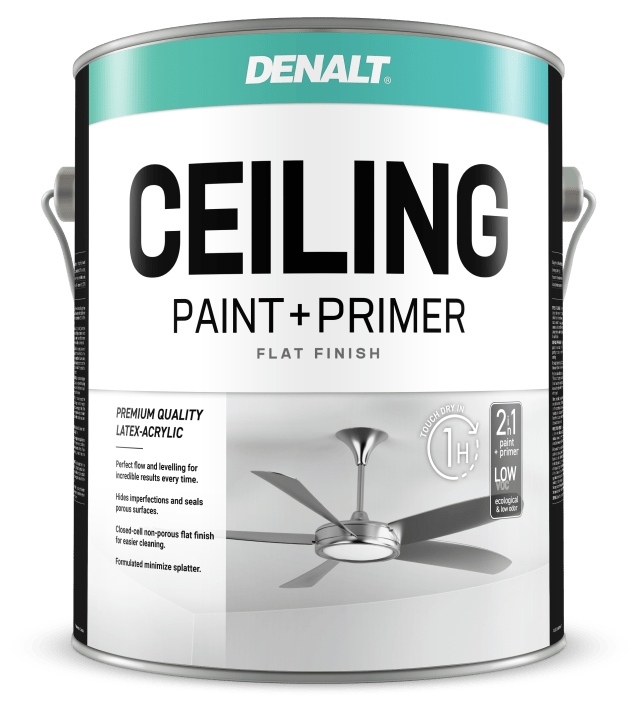 Primers and Ceiling Paints
Ceiling Paint and Primer Flat
Paint your ceilings in no time with our flat ceiling paint with built-in primer. This advanced 2-in-1 formula guarantees a perfect result thanks to its optimal flow and self-levelling. Say goodbye to overlapping marks and layering!
Exclusive self-priming and self-sealing formula designed to save you time
Non-porous, matte film for easy maintenance vs. other brands of non-washable conventional paints
Low odour and low VOC (volatile organic compound) content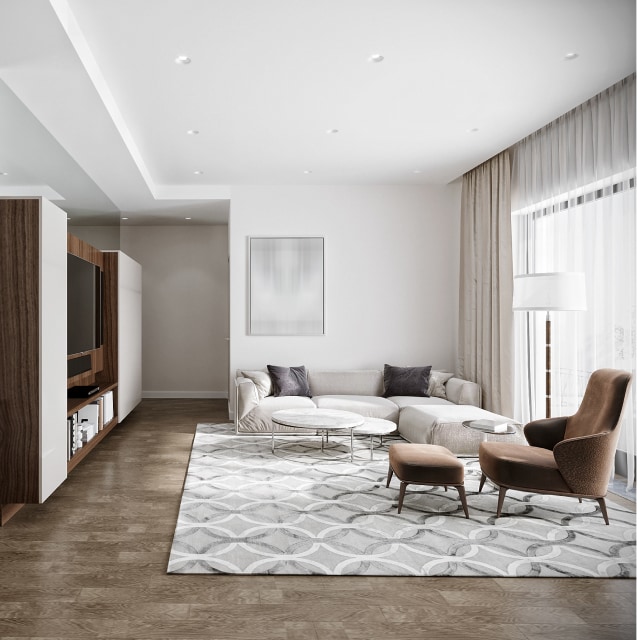 An ideal flat ceiling paint to simplify your painting job
Take advantage of self-levelling technology that requires less effort and fewer coats. Our ceiling paint gives you a perfect result in less time. Plus, it effectively hides imperfections while sealing porous surfaces.
Dry to the touch in less than an hour!
Denalt's flat ceiling paint makes any painting job at height quick, easy and beautiful!
Sizes
Gallons (3,7 L)
Pails (18,9 L)