Exterior Paints and Stains
Exterior Stain – Semi-Transparent
Say hello to a richer, more durable finish. The exclusive Alkyd line of premium wood stains from Denalt were engineered for endurance and protection – in only one coat! With our proprietary formulation, decks will be shielded against the elements and the sun's harmful UV rays. These super-penetrating alkyd oil stains guarantee rich and deep colour tones for all your exterior projects.
Oak may be the most popular stain colour, but that doesn't mean it's the only choice. Excellent endurance and protection make our premium 1-coat alkyd emulsion stain perfect for decks, fences and exterior trim projects. With rich colours that penetrate deeply into the wood grain, this semi-transparent stain will last you through any weather condition.
Whether you're looking for a quick touch-up or a full exterior makeover, our one-coat alkyd emulsion stain is the perfect choice. This premium oil-based formulation dries quickly and offers excellent durability in all conditions.
Stain and seal in one pass.
Can be applied in low temperatures down to 1 Celsius.
3X faster rain resistance than other leading brands. Only 8 hours vs. 24 hours.
2X faster to dry for walking compared to the leading brand. Only 12 hours vs. 24 hours.
We use an advanced formula to achieve exceptional protection with less effort.
Can be applied to damp wood without any problem!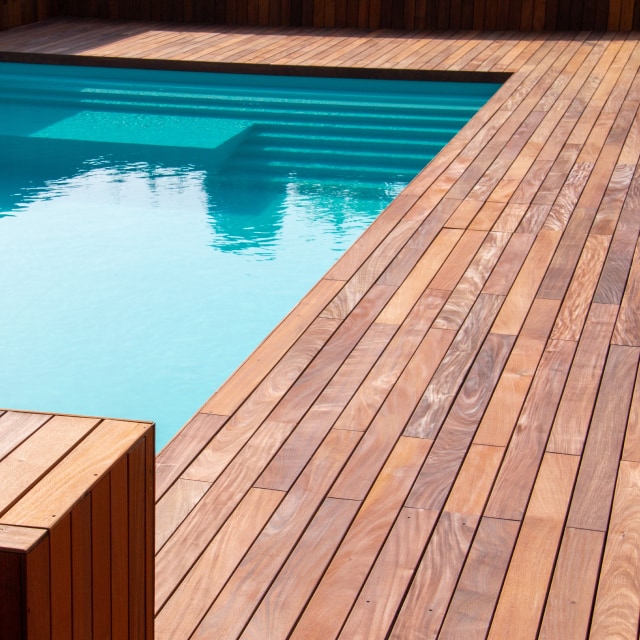 A high-performance exterior stain for wooden furniture, railings and decks
Denalt exterior stain is designed to make your job easier! Not only is it easy to apply, even on wet wood, it also dries quickly. Don't worry about the weather – get your outdoor staining jobs done quickly and easily with Denalt exterior stain.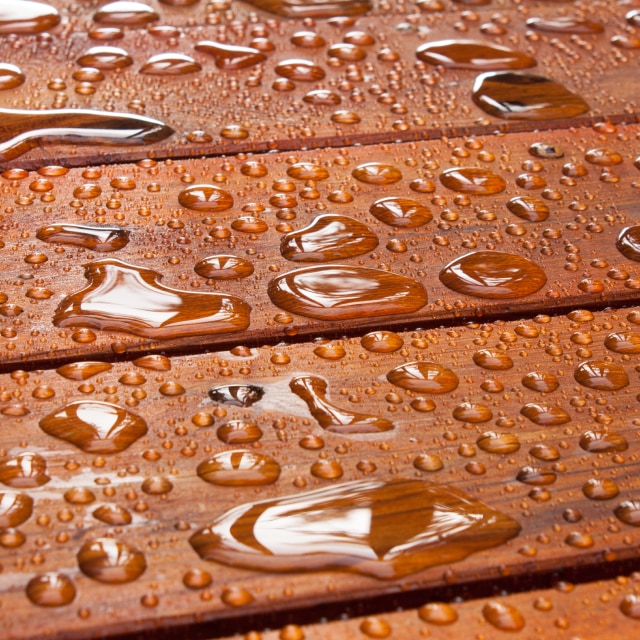 Exceptional all-season protection
No need to re-apply every year! Our exterior stain is proven to be mildew resistant, giving you maximum protection over the years. Its UV absorbing properties preserve the natural beauty of the wood.
Features and Benefits
Coverage up to 750 sq. ft. (69.7 m²) per gallon
Low temperature application as low as 1°C
Advanced VOC-free solvent
Sizes
Gallons (3,7 L)
Quarts (1 L)