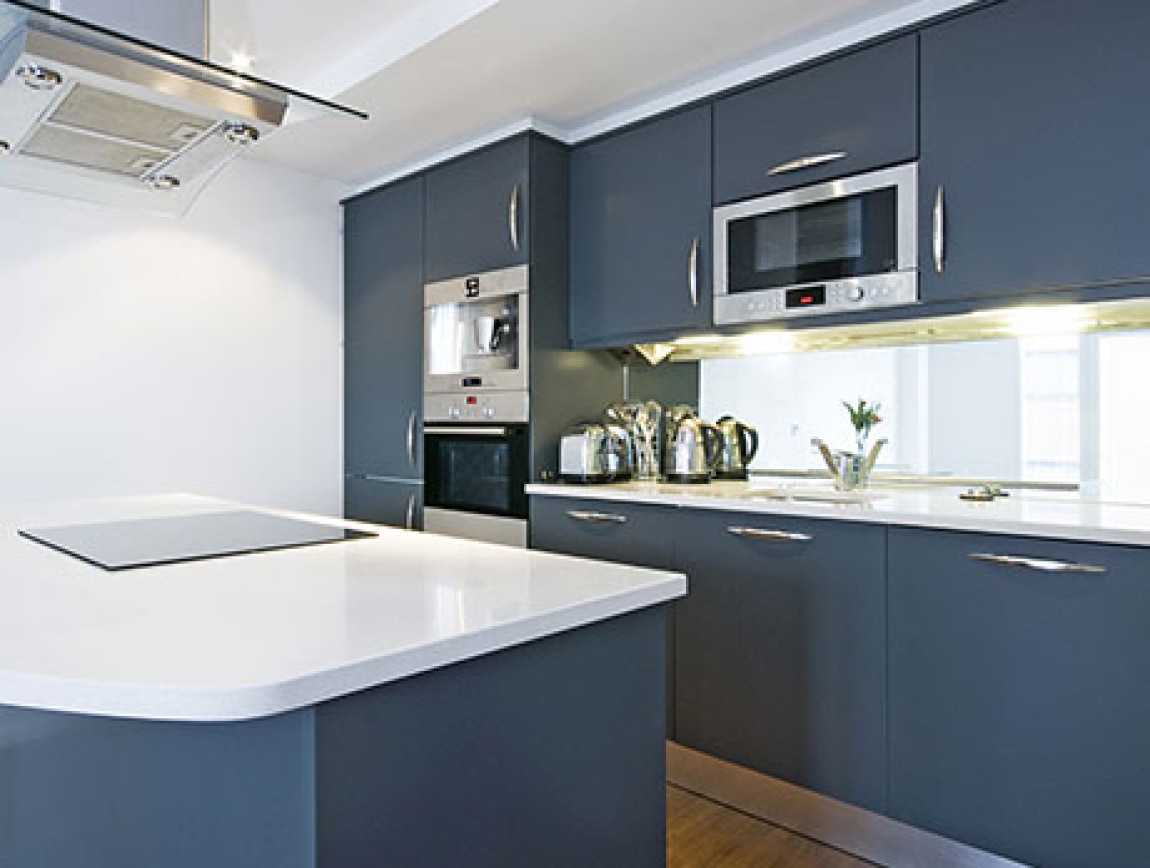 Paint inside cupboards
If you still like the exterior of your cupboards, why not just paint the inside? This way, every time you open your doors, you'll experience a pop of colour, which can do wonders for those who have a hard time waking up in the morning!
It's also a great idea for glass doors or open concept cabinets.
Paint cupboards
Painting kitchen cupboards is a simple and effective solution to add colour to your kitchen. For example, dare to use a bolder colour such as this blue, rather than white or grey. Or use a softer tone for a more classic look that blends well with your decor.
Revamp your floor
Have an old linoleum floor? No problem! It's easy to obtain a long lasting and beautiful finish with paint designed specifically for floors.
Paint one colour or create a graphic pattern with painter's tape.