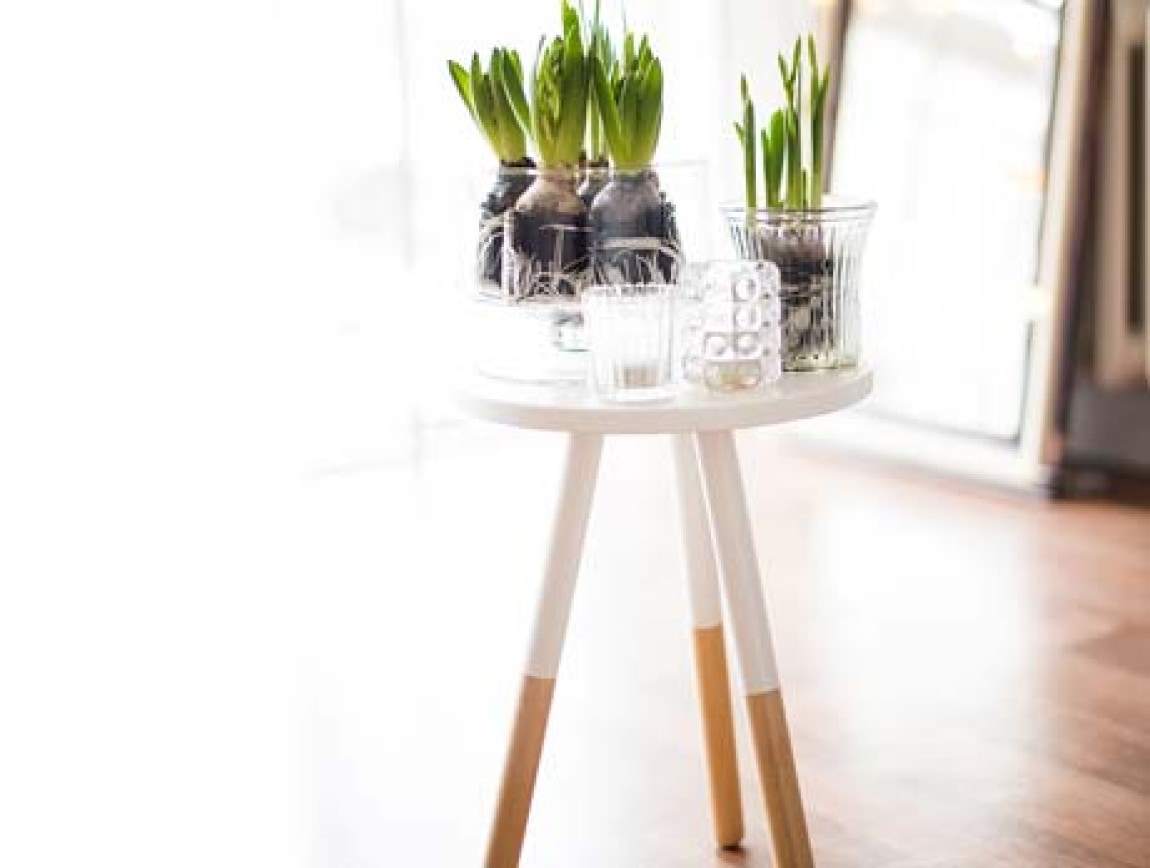 Although painting a room remains the least expensive and quickest way to revamp a space, it still demands time and effort. Why not add a pop of colour without repainting an entire room? The following areas in your home will inspire you to add an unexpected burst of colour in places you never imagined!
STAIRS RISERS
Stair risers deserve to be seen. Adding colour can breathe new life into older or damaged ones. Plus, the colour you choose will add life to your room. Have fun with an ombre pattern or be daring with bold bright colours.
FURNITURE LEGS
Creating a contrast in the style and colour of your piece stimulates the eyes and is sure to be a conversation starter! Dare to use neon colours for an unusual and distinctive look.
HIGHLIGHT A WINDOW
Adding colour around the window opening reflects the light on darker days adding brightness to your room.
DARE TO ADD NEON TO YOUR WALLS!
Green diamonds combine well with other colourful elements in the room, creating a lovely combination of primary colours.
NIGHTSTAND AND CONSOLE TABLE
A yellow painted interior is the perfect look for this vintage piece. And since nightstands and console tables are handled often, use a finish that's easy to wash for the perfect combination of aesthetics and practicality.
WALL SHELF SUPPORTS
Shelf supports sold in big box stores are often white and drab. Wood or metal paint is the perfect inexpensive solution to add a vibrant burst of colour.
HIGHLIGHT DECORATIVE OBJECTS
This is a great way to frame a group of decorative objects on a floating shelf and define a specific space within a larger wall.
ON A METAL CHAIR OR OTHER METAL PIECES
Personalize your metal furnishings with metal paint for a beautiful decorative piece!
AROUND THE EDGE OF A DOOR
It's a small change, but what an effective one! A subtle punch of colour can make a huge difference. Use good quality painter's tape to prevent smudges.
RADIATORS
For those who heat with radiators at home, this is a great way to highlight them. If your radiator still works, make sure to apply paint that tolerates heat and is safe for your health.
MODERN RATTAN
Classic and timeless, rattan chairs are everywhere. Though beautiful in their natural colours, add some gold wheels and a colourful cushion for a unique look.
COLOURFUL UTENSILS
Painting the handles with acrylic paint is a fun way to add some pep to your kitchen utensils. Apply a coat of matte varnish to protect and you're done!